Wishlist too unrealistic? NEVER! – DAY 2 PART 2
May 18, 2012 in Trip Report
DAY 2 PART 2
So what a morning with this amazing wild dog experience!!
Was truly a first for all of us.
Now to the rest of the day!
We decided to go to H1-1 and just drive up there and see what else we could find, as that road had shown us Leopard and wild dogs already!
We stopped off at Shitlhave dam where we found this awesome sighting of a juvenile Martial Eagle swimming and relaxing.
We were determined to sit there until it took off, just to get a great picture.
First ten minutes: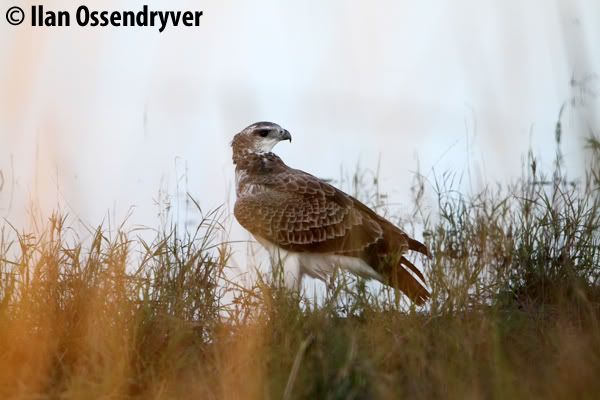 After 20 minutes of waiting it move a little closer: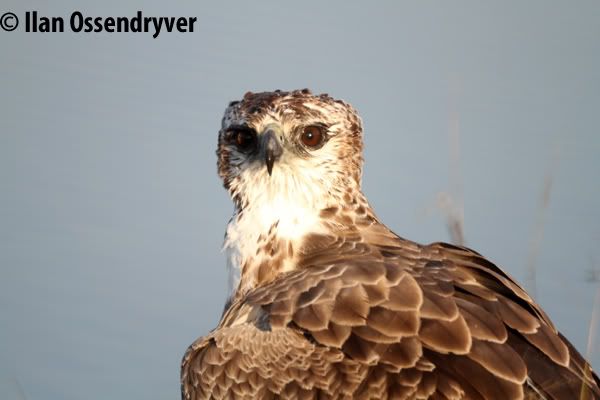 After 30 minutes of waiting the following pictures paid off the long wait: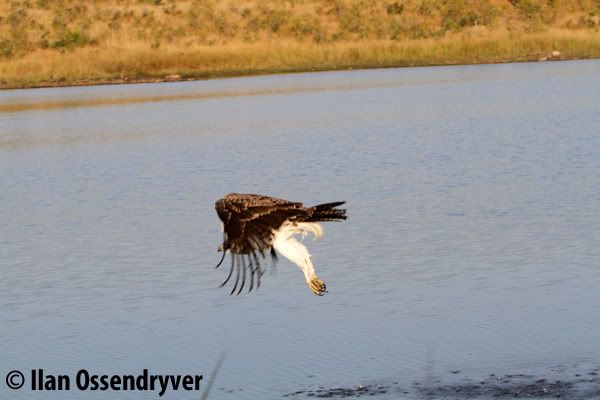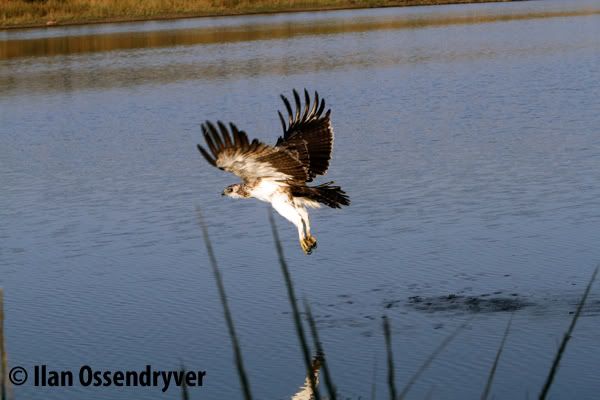 So we continued to drive towards skukuza even though we knew we weren't going to get there, but still a great drive.
We went passed the Klipspringer Koppies where we saw, you guessed it, klipspringers.

We decided to get back to camp for lunch.
On our way back a car stopped us to ask us if we saw anything. We told them about the Klipspringers and then we asked if they saw anything. They said "Leopard!" or at least we thought.
We all got so excited.
We asked them how far. They said "oh just 50m from here. You'll see there are about 10 of them"
It was then when we all got our hopes up too high.
It turns out the leopard was a herd of elephants.
Still a great sighting when the one young one started playing in the road.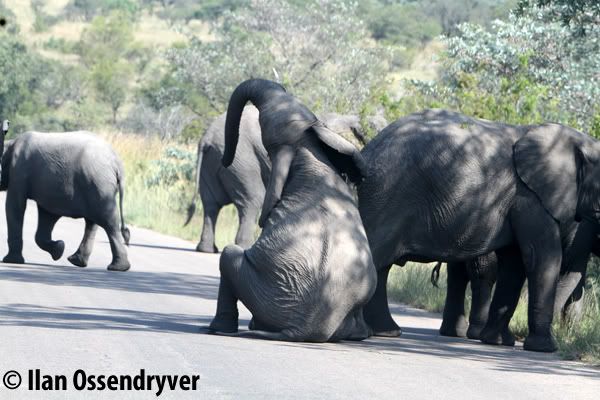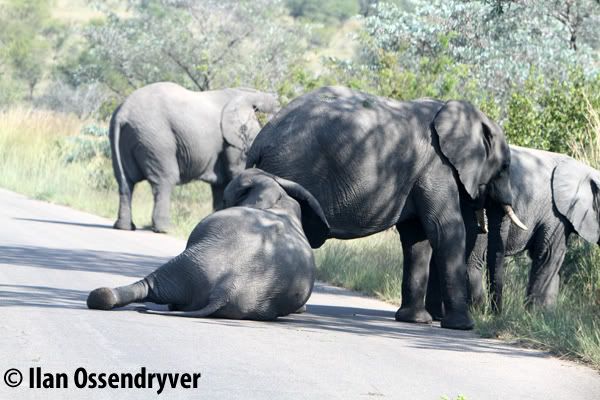 Then an even younger one. This one was still learning how to use it's trunk with it flying all over the place.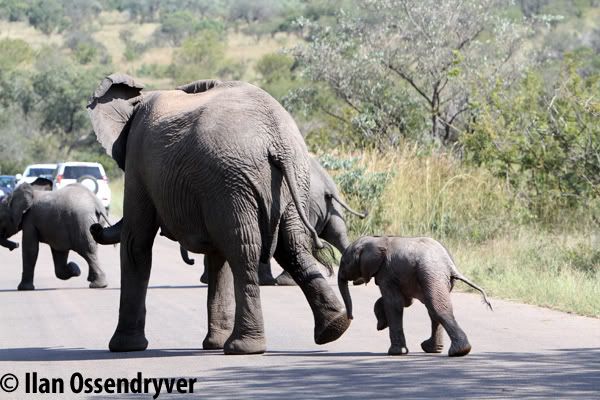 We went back to camp and had a great lunch.
The afternoon drive was very quite so no photos.
DAY 2 Summary:
1. Banded Mongoose – 1
2. Blue Wildebeest -2
3. Burchell's zebra – 14
4. Chacma baboons – 20
5. Crocodile – 1
6. Elephant – 50
7. Giraffe – 10
8. Hippos – 2
9. Impala
10. Klipspringer – 2
11. Kudu – 3
12. Nyala
13. Tree squirrel – 1
14. Vervet monkey – 13
15. Warthog – 10
16. Waterbuck – 17
17. Wild Dog – 4
So today I ticked off item 2 on the list.
I hope you enjoyed DAY 2…
STAY TUNED FOR DAY 3, THE BEST DAY I HAVE EVER HAD IN KRUGER!
You don't want to miss it!